Founder's Daughter Leads Board; New ED Named
Community Hope President Turns Over Reins to Co-Founder's Daughter
PARSIPPANY, N.J. – Diana Lunt of Metuchen was named President of the Community Hope Board of Directors at the nonprofit organization's recent annual meeting. She is the daughter of the agency's late co-founder, Carmela Lunt, who led the agency as board president for 26 years until 2011 when Vice President and Co-founder Eileen Griffith of Chester took on the role of President. After seven years as Board President, Ms. Griffith will remain on the board as a Director.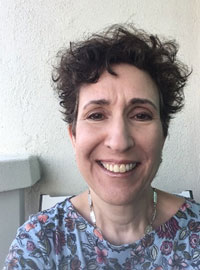 Diana Lunt is a Licensed Clinical Social Worker with almost thirty years of experience working with adults and children using a variety of theoretical perspectives in individual, couples, and family therapy. Since 1989, she has held a private practice as a Psychoanalyst in Metuchen, New Jersey. Ms. Lunt joined the Community Hope Board of Directors in 2015, following the passing of her mother, Carmela Lunt, who co-founded the nonprofit organization in 1985 and led the organization as President for 26 years until her retirement in 2011. Carmela Lunt was a nationally-recognized advocate for individuals with mental illness and led the nonprofit to unprecedented growth during her tenure as president.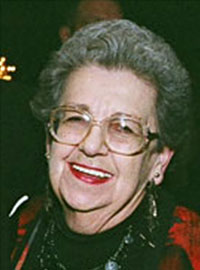 Ms. Griffith co-founded Community Hope in 1985. She served as Vice President of the Board of Directors until 2011, when she became President of the Board and served in that capacity until June 2018. She is the former President of the Morris County Chapter of the National Alliance on Mental Illness (NAMI). She previously served on the boards of NAMI-NJ and the Mental Health Association of Morris County. She is the Former President and Current Member of the Greystone Park (Hospital) Association and has volunteered at Greystone Park Psychiatric Hospital for more than 30 years. Ms. Griffith had served as a Court-appointed Monitor on the Doe vs. Klein Monitoring Committee and was a State Certified Site Reviewer for community mental health services facilities. Ms. Griffith is a member of the American Legion Auxiliary and the wife of a Korean War veteran.
Community Hope's Board of Directors is composed of 16 members from diverse professions and fields, including the banking, legal, business, financial, pharmaceutical and wealth management industries and members who have served in our military as well as those who are recognized advocates for veterans and individuals with mental illness.
---
November 2, 2018
Carmine Deo Named Executive Director
Parsippany, NJ – Community Hope, the leading nonprofit in New Jersey serving homeless veterans which also provides residential recovery for individuals with mental illness, has named Carmine Deo as the incoming Chief Executive Officer. He succeeds J. Michael Armstrong, who retires from the organization after two decades in the role.
"In the agency's succession plan, Mr. Deo was tapped as our emerging leader several years ago and will seamlessly step into this new role after sixteen years of serving as our Chief Operating Officer and expertly overseeing our clinical programs," said Diana Lunt, President of the Community Hope Board. "He has a commitment to those we serve that inspires our staff to provide the highest quality of support to each and every individual who relies on Community Hope."
She commended Mr. Armstrong for his transformational leadership in which Community Hope grew from an organization serving 75 individuals annually to a statewide agency serving as many as 1,700 individuals a year. Mr. Armstrong established the nonprofit's first veterans program in 2004 and subsequently developed the umbrella of Hope for Veterans Programs which have rescued more than 6,000 veterans and their family members from homelessness to date.
"It is an honor to follow in Mike's footsteps and continue Community Hope's work to address some of our society's most pressing issues, whether it is helping veterans overcome PTSD or enabling a young person to find renewed hope in their struggles with mental illness," said Mr. Deo.
Mr. Deo has served as Community Hope's Chief Operating Officer and Vice President of Clinical Services for the past 16 years. His experience in organizational strategy; growth; inter-agency collaboration and system improvement planning spans more than 25 years and includes developing and operating public and private veteran, mental health, substance abuse and homeless services programs. During his tenure as COO, he has led and supervised the agency's teams of employees with a focus on competence, motivation, and performance. His numerous credentials include Master of Business Administration; Master of Social Work; NJ Licensed Clinical Social Worker; Certified Non Profit Leader; Certified Clinical Social Work Supervisor and Certified Military Service Members, Veterans, and their Families Clinical Social Worker. He serves on the Board of Directors of the NJ Association of Mental Health and Addiction Agencies (NJMHAA) and is a recipient of NJMHAA's Courage and Compassion Award.