About
Restoring Hope and Changing Lives Since 1985
Our Mission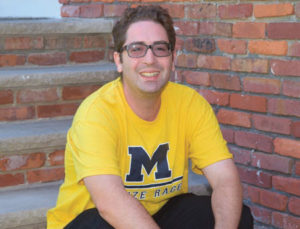 Helping individuals, including veterans, and their families, overcome mental illness, addiction, homelessness and poverty by providing housing and support services.
Our Story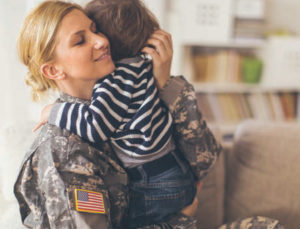 Our nonprofit organization was founded in 1985 by caring families of young adults whose lives were impacted by severe depression and other debilitating mental illnesses. Our residential programs and support services were expanded in 2001 to reach homeless veterans struggling with mental health issues and combat-induced trauma.
Today, Community Hope is the leading nonprofit in and around New Jersey serving needy veterans and at-risk veteran families. We are at the forefront with residential programs that provide a safe haven and essential services each day to hundreds of homeless veterans, aging-out youth and adults struggling with mental health issues. Since 1985, we have restored hope to thousands.
Our Impact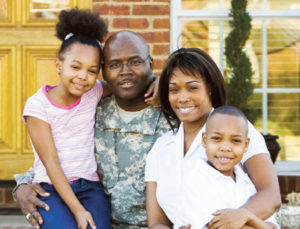 Community Hope served more than 1,450 individuals last year, reaching more than twice as many individuals in just the past five years, including:
1,300 veterans and their families rescued from homelessness compared to 507 five years ago
160 individuals who continued their mental health recovery in our residential programs
Our Strategic Plan
Through our long-range Strategic Planning, we are committed to creating an engaging, transparent, and innovative environment. We are focused on operational excellence, financial sustainability, inspired and engaged employees, and creating innovative services.
Phase II of Veterans Village Under Construction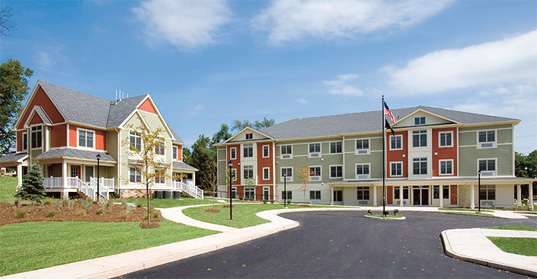 Community Hope will be the service provider in the newly constructed Phase II of Valley Brook Village. Our developer partner was awarded Federal low-income housing tax credits to complete the $15.5 million in funding needed to build Phase II of Valley Brook Village construction, consisting of an additional 50 units of permanent supportive housing for veterans. Now under construction the building should be complete and occupancy should commence by year-end 2019.
Addressing the Mental Health Crisis Among Veterans
With 20 veterans taking their own lives every day in the United States, many of our nation's former service men and women are clearly facing a mental health crisis. We are aware of the struggles veterans face each and every day. In response, Community Hope recently expanded its pilot Mental Health Initiative to provide individual counseling and group therapy on-site to all 95 veterans residing at our largest facility, the Hope for Veterans Transitional Housing Program. The American Legion in New Jersey helped to launch this initiative with their nearly $100,000 gift.
Enhancing Clinical Services Within our Mental Health Recovery Programs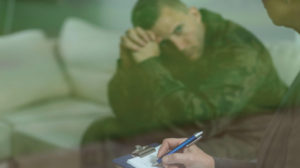 Throughout this past year, we provided housing and over 12,000 hours of face-to-face services to 160 individuals in our Mental Health residential recovery programs. Community Hope was also among the first agencies to undertake a transition to New Jersey's new fee-for-service reimbursement system and to make the shift to more rehabilitative services for residents of our Community Support Services program.
Veteran Families Program Expands to Reach More in Dire Need
Our Supportive Services for Veterans Families Program has expanded into fifteen New Jersey counties to provide rapid re-housing to homeless veterans and veteran families and to prevent at-risk veteran households from becoming homeless. Substantial grants from The National Defense Industrial Association and other supporters assisted us in providing financial aid to these families for such basic needs as rental security, utility payments and furnishings.
Mental Health Programs:
Last year, our staff provided more than 12,000 hours of direct face-to-face services to approximately 160 consumers in our mental health programs to support their community living. On average, 92% of individuals maintain their community-based permanent housing in our Community Support Services Program, while benefiting from the critical support we provide.
Veterans Programs:
Each day we provide housing and comprehensive support services for 200+ veterans in our permanent housing village, Valley Brook Village, and Hope for Veterans Transitional Housing Program.  Last year's outcomes show that 100% of veterans residing at the Village participated in case management services and all veterans maintained their permanent housing.  At our largest veterans transitional housing program where 151 veterans were served last year, more than 90% of those served had positive discharges and 65%of veterans were employed at discharged exceeding the benchmark of 50%.
In the most recent  program year, our Supportive Services for Veteran Families served  more than 500 veteran families over  an eight month period. We have been serving an increasing numbers of post 911 veterans and more than 20% of households served have at least one dependent child. Veterans families received supportive services to stabilize their housing and avert homelessness or to be rapidly re-housed and:
92% of persons served who were imminently at-risk of homelessness at admission  were stably housed at discharge.
 83% of persons served who that were literally homeless at admission obtained permanent housing by the time of discharge.
96% of veterans in our most recent survey were satisfied with the services they received from our Supportive Services for Veteran Families program.
Community Hope Agency Awards
2019 Morris County Chamber of Commerce Exemplary Leader Award
Presented to Carmine Deo, Executive Director, Community Hope
2018 NJHAMA Lifetime Achievement Award
Presented to Mike Armstrong, CEO, Community Hope (Retired)
2014 First recipient of national Pete Dougherty Award for Excellence in Supportive Housing for Homeless Veterans
Sponsored by The Home Depot Foundation
Presented by the National Coalition of Homeless Veterans
2014 Community Award
Presented by Spencer Savings Bank in commemoration of their 75th Anniversary
2013 Robert Wood Johnson Foundation: President's Staff Grant
Award recognizing projects that have the most potential to positively affect individuals and create a significant impact in the community.
2010 Outstanding Agency Award
Presented by the The Corporation for Supportive Housing – New Jersey and the New Jersey Supportive Housing Association
2009 Outstanding Provider
Presented by the NJ Association of Mental Health Agencies (NJAMHA)
Our Hope for Veterans® Program
2014 Finalist, Project of the Year
Valley Brook Village for Veterans National Corporation for Supportive Housing
2014 Project of the Year
Valley Brook Village for Veterans Central Jersey Housing Resource Center
2010 Secretary's Award for Outstanding Achievement in Service to Homeless Veterans
Presented by Secretary Eric Shinseki, The U.S. Department of Veterans Affairs
2005 National Community Partnership Award
Presented by the Mutual of America Foundation
2005 Governor's Excellence in Housing Award
Presented by the NJ Department of Community Affairs
2005 Housing Award
Presented by the Somerset County Organization on Affordable Housing
To the CHOICE Independent Living Program
2005 Special Recognition Award
Presented by The Housing Partnership of Morris County
In Recognition of Community Hope Founder Carmela Lunt†
October 2009 Ann Klein Advocate Award
Presented by the Community Health Law Project
April 2009 Lifetime Achievement Award
Presented by the National Council for Community Behavioral Healthcare
November 2006 Local Heroes Award; National Excellence Initiative
Presented by Bank of America
September 2006 Seeds of Hope Award
Presented by New Jersey Monthly
June 2006 Unsung Heroes Award
Presented by the Russ Berrie Foundation
Community Hope Staff Awards
April 2018 Courage and Compassion Award
Presented to Veterans Housing Director Carolyn Perry by the NJ Association of Mental Health and Addiction Agencies
May 2014 American Legion, Department of New Jersey Homeless Veterans Outreach Award
Presented to Jennifer Stivers, Director of Supportive Services for Veteran Families
April 2010 Leadership in Addiction Advocacy Award
Presented to Chief Executive Officer J. Michael Armstrong* by the NJ Association of Mental Health and Addiction Agencies
November 2009 Behavioral Health Champion
Presented to Chief Executive Officer J. Michael Armstrong* by Behavioral Healthcare Magazine
October 2008 STAR Professional Excellence Award
Presented to Director of Veterans Services Susan Visser* by the Fordham University Graduate School of Social Services, Alumni Association
May 2008 Inspiring Change in Mental Health Care Award
Presented to then-Clinical Director and current Executive Director Carmine Deo by the NJ Association of Mental Health Agencies
May 2008 Outstanding Mental Health Service to Veterans Award
Presented to Executive Director J. Michael Armstrong* by the NJ Association of Mental Health and Addiction Agencies
May 2008 Robert J. Smythe Award for Outstanding Professional Fundraiser
Presented to Development Director Julia Bey Ahmet* by the NJ Association of Fundraising Professionals
* Former Staff Members
† Deceased