About
Restoring Hope and Changing Lives Since 1985
Our Mission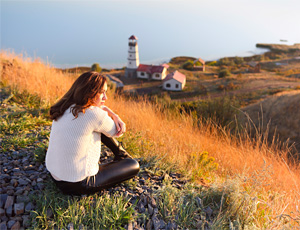 Our mission is to be a beacon of hope in our community, connecting individuals and families with life-changing support, services, and housing that foster the independence and resiliency to live their best lives.
Our Story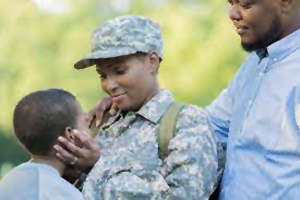 We've always been right here. In our community. Serving the needs of our neighbors. Restoring hope. One person and family at a time.
We are a local organization. We live in the community with you. Answering the need for help in a personal way. We serve people who face poverty, homelessness, mental health challenges and substance use disorders. We provide much needed support, including vital services and housing. We offer special support for veterans. And we've done this since 1985.
We commit to meeting the needs of our community, just as we always have, evolving to keep pace with the needs themselves. We believe that tangible programs, services and housing bring hope to our communities. And that, together, we can use this hope to fuel positive change and better futures.
Our Impact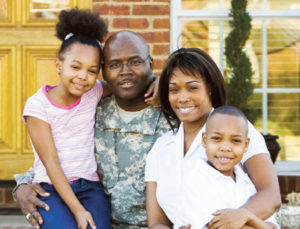 Community Hope served more than 1,450 individuals last year, reaching more than twice as many individuals in just the past five years, including:
1,300 veterans and their families rescued from homelessness compared to 507 five years ago
160 individuals who continued their mental health recovery in our residential programs
Our Strategic Plan
Through our long-range Strategic Planning, we are committed to creating an engaging, transparent, and innovative environment. We are focused on operational excellence, financial sustainability, inspired and engaged employees, and creating innovative services.
2021 Annual Report
Community Hope Annual Report 2021
Fiscal Year 2020 Highlights
Reach:
Community Hope has served more than 1,000 individuals this year and many more individuals and families in its 35 year history.
Each day our housing and comprehensive support services are a lifeline to:
100+ veterans in our Veterans Transitional Housing Programs
140+ individuals in our Mental Health Recovery Programs
Each Year we provided rapid re-housing and homeless prevention services to:
700+ veterans and their families in our Supportive Services for Veterans Families (SSVF) program
Since opening our first veterans program in 2004, Community Hope has served more than 7,000 homeless veterans and veteran family members.
Addressing the COVID-19 Pandemic:
As an essential healthcare provider, our pandemic response meant an immediate transition to a service delivery and operational approach that ensured the continued high quality care we provided pre-COVID was now available to all those we serve while keeping them and our employees healthy and safe.
We responded by:
Transitioning administrative departments to a virtual environment and working within teams to achieve success amid the remote working landscape.
Initiating telehealth services at the start of the pandemic, enabling those we serve to increase their access and to more easily access our clinical services. We raised private funds to provide iPads to the low income veterans and disabled individuals we serve so they can continue to access care by remote means or in person with proper precautions.
Ensuring the provision of essentials including food, medicine, cleaning supplies, and other critical items.
Expanding technology to enable all those we serve to easily and readily connect to our services as well as: health, legal, employment and academic needs.
Establishing "Wellness Wednesdays" where communications on how to remain safe both physically and mentally were distributed electronically to all employees by our Human Resources Team.
As a result of these efforts, 99% of our homeless veterans, veteran families and adults with mental
illness remained virus-free with no known contact spread.
Enhancing Clinical Services in our Mental Health Recovery Programs: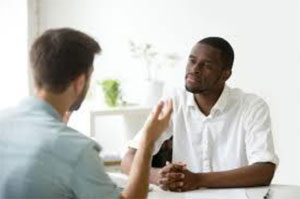 Our Community Support Services and Transitional Housing Programs continue to provide safe, affordable, and supportive housing for adults in mental health recovery. What started out as a small home for five young adults 35 years ago has grown into a program where Community Hope owns and/or operates 36 homes in Morris, Sussex, Warren and Somerset Counties, serving over 150 men and women daily. Over the past year, our residents have enjoyed 95% of their well days living in the community and not needing to utilize the hospital or ER, including during the COVID pandemic. In addition, approximately 20% of our residents are active members of the community in which they live by holding some type of employment or volunteer opportunity.
Throughout the COVID pandemic, we have maintained uninterrupted services for all individuals in our Mental Health Recovery Programsthrough a blended environment, with in person services with proper precautions, coupled with teleservices. We make program specific adjustments based on consumer needs and changing protocol including the opening of community- based services.
In an effort to prevent contact spread of the COVID-19 virus in our homes, we developed a temporary isolation plan that included a separate residence. The Morris County Freeholders made a vacant County home available to us on a temporary basis for quarantine and the Morris Habitat for Humanity ReStore team helped us to furnish it.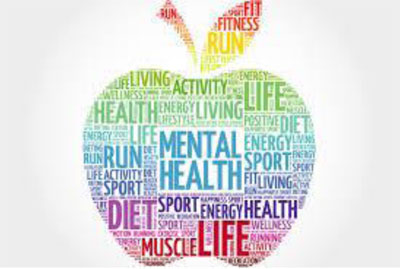 Addressing the Mental Health Crisis Among Veterans: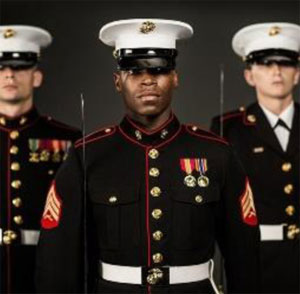 With 20 veterans taking their own lives every day in the United States, many of our nation's former service men and women are clearly facing a mental health crisis. We are aware of the struggles veterans face each and every day and have focused our efforts on reducing these tragedies.
At least 80% of the veterans we serve in our largest veterans' housing program have a mental health diagnosis. In response, Community Hope launched and then 3 expanded our Veterans Mental Health Initiative to provide individual counseling and group therapy on-site to the veterans at our Hope for Veterans Transitional Housing Program. During FY 2020, the nearly 200 veterans we served at our Hope for Veterans Program were able to benefit from individual and or group therapy from our licensed clinicians including onsite treatment or teleservices.
In the midst of the COVID-19, the Initiative is even more critical than ever! The veterans we serve face: barriers to impatient substance treatment due to centers closed to admissions, challenges in securing permanent housing due to stay-at-home and social distancing orders, and complications of medical conditions due to limited medical treatment options. In addition, as seen nationally, there is an increase in substance relapse associated with COVID-19, which our licensed clinicians are working to address. The Initiative has been successful in helping veterans overcome heightened post-traumatic stress, anxiety, depression, addiction and other mental health issues. We are achieving the desired outcomes of increasing "well days" for veterans, averting the need for psychiatric hospitalization and over-reliance on medication. These number of overall well days reach 95-99% consistently for veterans.
Ensuring Housing Stability for Veterans and Their Families: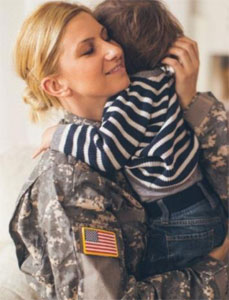 Our Supportive Services for Veterans Families Program (SSVF) is our homeless prevention and rapid rehousing program, providing outreach, case management, and other vital services to at-risk veteran families. We enable them to stabilize their housing and for those who are homeless, we provide rapid re-housing.
Serving fifteen New Jersey counties, we helped 767 individuals achieve housing stability in this year alone. In addition to providing wrap-around services, we provide financial aid to these families for such basic needs as rental security, back rent, utility payments, household items, and beds.
Throughout the pandemic, SSVF continues to provide remote case management services, housing search and placement, and financial aid. SSVF also provides groceries, prepaid cell phones, and transportation passes via no contact drop-off. The VA provided additional funding via the CARES Act which allows us to place homeless veterans and their families in hotels when shelter is unavailable, extends financial assistance, allows for prepaid cell phone purchases, and eliminates potential barriers to enrollment during this crisis. SSVF employs a full-time Employment Specialist who assists veterans and their family members with employment endeavors. During the pandemic, she was able to help six veterans secure employment and one veteran secure a paid internship. Despite the pandemic, we surpassed our household goal for the year and have been able to help veteran families keep or find a home of their own.
Mental Health Programs:
Our staff provided more than 12,000 hours of direct face-to-face services to approximately 160 consumers in our mental health programs to support their community living each year. On average, 92% of individuals maintain their community-based permanent housing in our Community Support Services Program, while benefiting from the critical support we provide.
Veterans Programs:
Each day we provide housing and comprehensive support services for 200+ veterans in our Hope for Veterans Transitional Housing Program. At our largest veterans transitional housing program where 151 veterans were served last year, more than 90% of those served had positive discharges and 65%of veterans were employed at discharged exceeding the benchmark of 50%.
In the most recent program year, our Supportive Services for Veteran Families served 475 veteran families. We have been serving an increasing numbers of post 911 veterans and more than 20% of households served have at least one dependent child. Veterans families received supportive services to stabilize their housing and avert homelessness or to be rapidly re-housed and:
92% of persons served who were imminently at-risk of homelessness at admission were stably housed at discharge.
83% of persons served who that were literally homeless at admission obtained permanent housing by the time of discharge.
96% of veterans in our most recent survey were satisfied with the services they received from our Supportive Services for Veteran Families program.
Community Hope Agency Awards
2020 – Lasting Achievement Award
Presented to Community Hope by the Housing and Community Development Network of New Jersey in recognition of 35 years of improving the lives of the people we serve.
2019 Morris County Chamber of Commerce Exemplary Leader Award
Presented to Carmine Deo, Executive Director, Community Hope
2018 NJHAMA Lifetime Achievement Award
Presented to Mike Armstrong, CEO, Community Hope (Retired)
2014 First recipient of national Pete Dougherty Award for Excellence in Supportive Housing for Homeless Veterans
Sponsored by The Home Depot Foundation
Presented by the National Coalition of Homeless Veterans
2014 Community Award
Presented by Spencer Savings Bank in commemoration of their 75th Anniversary
2013 Robert Wood Johnson Foundation: President's Staff Grant
Award recognizing projects that have the most potential to positively affect individuals and create a significant impact in the community.
2010 Outstanding Agency Award
Presented by the The Corporation for Supportive Housing – New Jersey and the New Jersey Supportive Housing Association
2009 Outstanding Provider
Presented by the NJ Association of Mental Health Agencies (NJAMHA)
Our Hope for Veterans® Program
2014 Finalist, Project of the Year
Valley Brook Village for Veterans National Corporation for Supportive Housing
2014 Project of the Year
Valley Brook Village for Veterans Central Jersey Housing Resource Center
2010 Secretary's Award for Outstanding Achievement in Service to Homeless Veterans
Presented by Secretary Eric Shinseki, The U.S. Department of Veterans Affairs
2005 National Community Partnership Award
Presented by the Mutual of America Foundation
2005 Governor's Excellence in Housing Award
Presented by the NJ Department of Community Affairs
2005 Housing Award
Presented by the Somerset County Organization on Affordable Housing
To the CHOICE Independent Living Program
2005 Special Recognition Award
Presented by The Housing Partnership of Morris County
In Recognition of Community Hope Founder Carmela Lunt†
October 2009 Ann Klein Advocate Award
Presented by the Community Health Law Project
April 2009 Lifetime Achievement Award
Presented by the National Council for Community Behavioral Healthcare
November 2006 Local Heroes Award; National Excellence Initiative
Presented by Bank of America
September 2006 Seeds of Hope Award
Presented by New Jersey Monthly
June 2006 Unsung Heroes Award
Presented by the Russ Berrie Foundation
Community Hope Staff Awards
April 2018 Courage and Compassion Award
Presented to Veterans Housing Director Carolyn Perry by the NJ Association of Mental Health and Addiction Agencies
May 2014 American Legion, Department of New Jersey Homeless Veterans Outreach Award
Presented to Jennifer Stivers, Director of Supportive Services for Veteran Families
April 2010 Leadership in Addiction Advocacy Award
Presented to Chief Executive Officer J. Michael Armstrong* by the NJ Association of Mental Health and Addiction Agencies
November 2009 Behavioral Health Champion
Presented to Chief Executive Officer J. Michael Armstrong* by Behavioral Healthcare Magazine
October 2008 STAR Professional Excellence Award
Presented to Director of Veterans Services Susan Visser* by the Fordham University Graduate School of Social Services, Alumni Association
May 2008 Inspiring Change in Mental Health Care Award
Presented to then-Clinical Director and current Executive Director Carmine Deo by the NJ Association of Mental Health Agencies
May 2008 Outstanding Mental Health Service to Veterans Award
Presented to Executive Director J. Michael Armstrong* by the NJ Association of Mental Health and Addiction Agencies
May 2008 Robert J. Smythe Award for Outstanding Professional Fundraiser
Presented to Development Director Julia Bey Ahmet* by the NJ Association of Fundraising Professionals
* Former Staff Members
† Deceased