Donate Now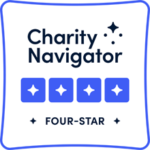 Donations to Community Hope help us fulfill our vital mission and ensures that we can be there for the hundreds of individuals in dire need who rely on us each and every day.
But Community Hope cannot do this without your help.
Your gift ensures that individuals in need of our services will receive them and helps us reach hundreds more individuals who would otherwise be homeless and destitute. In making a contribution, you can make a difference in the lives of individuals and families who rely on us for  safe shelter, basic essentials such as food and access to healthcare, and hope in their recovery.
Monthly Donor: Consider becoming a Monthly Donor by designating this when you make your online donation.
Matching Gifts: You can increase your support if your employer has a Matching Gifts Program.
Gifts of Appreciated Stock or Real Estate: Contact the Community Hope Development Office at 973-463-9600, ext. 308
When making a donation, consider that your gift can provide the following this year:
$50 covers the cost of food for a homeless veteran in our Hope for Veterans® Program for a week.
$100 subsidizes housing for a young person in our mental health recovery program.
$500 underwrites on-site mental health counseling for a veteran in our transitional housing program struggling with post-traumatic stress.


Community Hope is a 501(c(3) organization and donations are tax-exempt to the extent allowed by law. Information filed under the New Jersey Charitable Registrations Act concerning this charitable organization may be obtained from the New Jersey Division of Consumer Affairs by calling 1-800-242-5846.