Leadership
John Iannetta, President
Founder and Principal at Commercial Operations Excellence dba CommOpEx
Former Vice President of US Commercial Operations, BD
As an ongoing member of the US Region Leadership Team, currently leads BD's Commercial Operations Center of Excellence which has responsibility for Commercial and Government Contracting, Sales Operations, Business Insights & Analytics and Operational Excellence.
Previously served as BD Senior Director of U.S. Region Program Management
Served in various capacities at Johnson & Johnson and J&J Health Care Systems from 2003 to 2014, leading to Director of Project Management, Enterprise Plan Center of Excellence.
Previously held various leadership positions at General Electric and Philips Lighting
Diana Lunt, Vice President
Nationally Certified Psychoanalyst and maintains a private practice in Metuchen, NJ
Member, National Association of Social Workers
Current Licensed Clinical Social Worker
Masters of Social Work, from Rutgers University, School of Social Work
Bruce Silver, Secretary
Managing Director, Private Client Services Ladenburg Thalmann NYC; Selected by Five Star Professionals as one of NYC's Wealth Managers appearing in New York Magazine January 2016 Issue
Serves on the Board of Trustees of the Yogi Berra Museum and Learning Center and the Capital Finance Committee for Montclair
B.A. in American Government, Political Science from The George Washington University and M.B.A in Finance from Rutgers Graduate School of Business
Nicholas Lorusso, Treasurer
Director, Spencer Savings Bank, Garfield, NJ
Past President, North Jersey Savings League
Member Board of Directors, Bankers Cooperative Group Inc. and NJ League Employee Benefits Trust
President, the Planning Association of North Jersey
Laurie Becker, Director
Recently retired as Mental Health Administrator at the County of Morris Department of Human Services
Former Director, Division of Community and Behavioral Health Services
Oversaw and implemented the Morris County Public Mental Health Forum
Founder and implementer of the Morris Stigma Free Communities Initiative
Recipient of the Mental Health Association of NJ 9/11 Leadership Award
Karen Campbell, Director
Senior Vice President, Account Management at Ogilvy CommonHealth
Vice President Alignment Lead HCP Promo and Med Ed
Vice President Program Management HCP Promo and Med Ed
Paul Cocja, Director
Over 15 years in senior human resources positions within the pharmaceutical industry
Vice President & Head, Human Resources, Novartis Pharmaceuticals Corporation
Previously, Vice President, Human Resources, Celgene Corporation
Holds a Master's Degree, Human Resources Training and Development from Seton Hall University and BA in Psychology and Business, Drew University
Kathleen Day, Director
Owner, Bailey Funeral Homes of Mendham & Peapack, NJ
Former Vice President and National Sales Coordinator, New York Life Investment Management (NYLIM)
Bachelor of Science degree from Rutgers School of Business, New Brunswick NJ
Lucy C. Del Gaudio, Director
Current Program Manager, Prudential Advisors Onsite
US Army Veteran
Strong advocate for veterans in the State of New Jersey, especially female veterans
2019 Woman Veteran of the Year – NJ SOS Veteran Stakeholders
2016 Prudential Employee Volunteer of the Year
Eugene C. Holloway, III, Esq.
Retired Maryland Attorney, formerly member of the bars of New York, Florida and District of Columbia
Former Vice President and General Counsel for New Jersey manufacturing companies
B.S., U.S. Naval Academy; J.D. and L.L.M. (Administrative Law), George Washington University
Formerly U.S. Naval Officer (Financial Management)
Eileen Griffith, President Emeritus
Former Member, Board of Trustees, New Jersey Chapter, National Alliance on Mental Illness
Current President, NAMI – Morris County ChapterCourt-appointed Monitor, Doe vs. Klein Monitoring Committee
State Certified Site Reviewer, Community Mental Health Services Facilities
Former President and Current Member, Greystone Park Association
Former Member, Board of Directors, Mental Health Association of Morris County
Member, American Legion Auxiliary, Post 342
Belinda Perichi, Director
Founder/Principal at Commercial Operations Excellence
Retired Vice President of Human Resources of International Brands for Allergan plc
Former Executive Director of Human Resources for Forest Research Institute of Forest Laboratories, Inc
Former Sr. VP of Human Resources – North America for Chartis Insurance (AIG)
Previously served in several capacities with Schering-Plough Corp. (now Merck & Co.) as Senior Director of Human Resources – Latin American Region; Senior Director of Human Resources – Global Pharmaceutical Business-US; and Director of Human Resources/Schering-Plough Research Institute
M.S., Industrial Labor Relations, University of New Haven and B.A., Psychology, Minor: Business Administration, Florida International University
Todd Smith, Director
Founder and Managing Member of Royce Joseph Capital LLC
Funding Source Consultant for the SBDC at Ramapo College
2021 NJBIZ Financial Executive Honoree
2021 NJ Congressional District 11 Hero Recognition
Guest Lecturer at Montclair State University and Bergen County Community College
Published Author and Keynote Speaker
Elias Tsepouridis
Divisional CFO/Vice President Finance/Accounting at Hologic Inc
Previously served as Senior Finance Director at Johnson & Johnson – Janssen Research and Development
Certified Managerial Accountant (CMA) and Certified Financial Manager (CFM)
2019 Recipient of the Hologic Circle of Excellence President's Choice Award
David Wissert, Esq., Director
Partner, General Counsel and Chair, Employment Group, Lowenstein Sandler LLP
Formerly served as Chancery Clerk to the Hon. Wilfred P. Diana, A.J.S.C., Superior Court of New Jersey, Somerville, NJ
Juris Doctorate, University of Michigan Law School, Ann Arbor, MI, and BA Degree, Cum Laude with Distinction in American History from University of Pennsylvania, Philadelphia, PA.
Jennifer Zimmer, Director
Partner, Insigniam
Graduate of the Executive MBA Program, The Wharton School
Registered Nurse, BSN with a CCRN certification
Community Hope's  Leadership Committee represents business and community leaders who serve as ambassadors in support of our mission and are actively engaged in raising funds for our nonprofit's operations and programs.
Leadership Committee Co-Chairs
John Iannetta
Founder/Principal
Commercial Operations Excellence dbs CommOpEx
Jen Zimmer
Partner
Insigniam
Leadership Committee Members
Paul Boudreau
Private Banker, Office of the President
Peapack-Gladstone Bank
Karen Campbell
Senior Vice President
Ogilvy Health
Paul Cocja
Vice President & Head, Human Resources
Novartis Pharmaceuticals Corporation
Lisa DeBerardine
Strategic and Financial Forecasting Consultant

Fran DeSena
Senior Vice President, Influencer Marketing
Syneos Health
Richard Goldberg
President & CEO
R2 Associates LLC
Lori Grifa, Esq
Partner
Archer & Greiner
Adele M. Gulfo
Chief Business and Commercialization Officer
Sumitovant Biopharma
Amy Hancock
Director, Finance Administration
Bausch Health
George Hanley, Esq.
Partner, Weiner Lesniak LLP
Chairman, Welcome Home Vets
MariaGrace Iantosca
Director
Cushman Wakefield
Julie Kampf
CEO and Chief Possibilities Officer
JBK Associates International
Thomas Kolaras
VP & General Manager, Urology Business Unit
Endo Pharmaceuticals
Michael Lazar
Leader - LifeSciences, Executive Search
Johnson & Johnson
Michael F. Lupton
Vice President, Investments
Wells Fargo
Stacia McDonough
CEO
Neva Imports, LLC
Ann Mohamadi
Managing Director, Health Advisory
PricewaterhouseCoopers LLP
Kelsey L. Nakamura
Director of Leasing & Asset Management
Cushman & Wakefield
Belinda Perichi
Vice President of Human Resources – Global Commercial (Retired)
Allergan
Bob Peterson
Consultant
Insigniam
Cheryl Ressland, RHIA
Business Process and Operational Excellence Head
Sanofi
Craig Robertson
Partner
Accenture - Life Sciences
Tony Rogers
Managing Director
Wilmington Trust
Melanie Ronsheim
Senior Director, External Operations and Strategy
Glaxo Smith Kline
Bruce Silver
Managing Director
Ladenburg Thalmann & Co. Inc.
Anne St.Clair, CIMA, Director
Administrative Vice President
Wilmington Trust
Stefan Vaughn
Vice President, Chief Financial Officer
Ferring Pharmaceuticals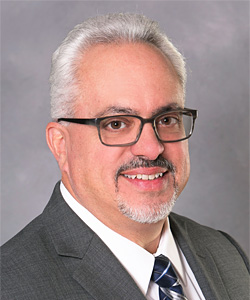 Carmine V. Deo, MBA, MSW, LCSW
Executive Director
cdeo@communityhope-nj.org
973-463-9600 Ext. 305
Promoted to Executive Director in November 2018
Previously served as Community Hope's Chief Operating Officer and Vice President of Clinical Services
Board Member New Jersey Association of Mental Health and Addiction Agencies
Licensed Clinical Social Worker
Certified Military and Veteran Clinical Social Worker
Certified Clinical Social Work Supervisor
Certified Non Profit Leader
New Jersey Association of Mental Health and Addiction Agencies "Courage and Compassion" Award Recipient
Past member of the Housing Subcommittee of Governor Cody's Mental Health Task Force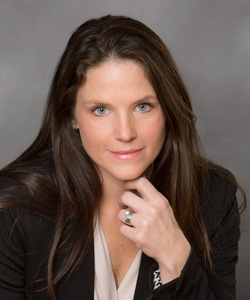 Marissa H. Fanelli, MSW, CCEP,
SHRM-CP
Associate Executive Director
mfanelli@communityhope-nj.org
973-463-9600 Ext. 306
Promoted to Associate Executive Director in December 2018
Previously served as Community Hope's Chief Compliance Officer and Vice President of Compliance and Quality
Certified Compliance & Ethics Professional
SHRM Certified Professional
Former Director of Community Programs for New Jersey Association of the Deaf-Blind, Somerset, NJ.
Previously served as an IRB Board Member for UMDNJ, New Brunswick, NJ.
Masters of Social Work from Columbia University.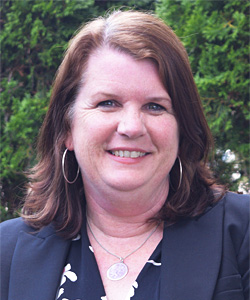 Margaret "Peggy" Banko, MBA
Development Director
mbanko@communityhope-nj.org
973-463-9600 Ext. 303
Joined Community Hope in June 2019
Serves on the Community Hope Leadership Committee
M.B.A. Marketing, Fairleigh Dickinson University
BS in Management & Marketing from the University of Scranton
NJ Certified Elementary Education Teacher
Volunteered extensively with Delbarton School, Villa Walsh, and the Seeing Eye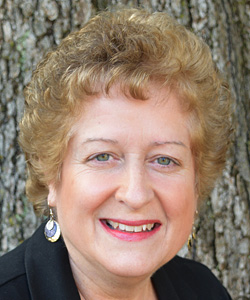 Stephanie P. Lin, MA, LPC
Mental Health Services Director
slin@communityhope-nj.org
973-463-9600 Ext. 319
Appointed to Mental Health Services Director in September 2018
Previously served as Community Hope's Training & Education Coordinator
Licensed Professional Counselor
Presidential Member of the American Association of Christian Counselors
Masters in Clinical Psychology from Wheaton College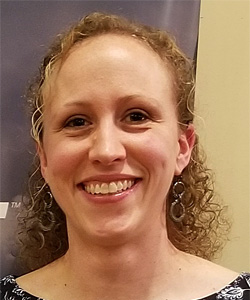 Carolyn A. Perry, MA, LPC, ACS
Veterans Housing Director
cperry@communityhope-nj.org
908-647-5717 Ext. 303
Transitioned to the Veterans Housing Director in June 2018
Previously served as Community Hope's Mental Health and Co-Occurring Services Director
Licensed Professional Counselor
Certified as an Approved Clinical Supervisor
New Jersey Association of Mental Health and Addiction Agencies "Courage and Compassion" Award Recipient for Outstanding Leadership in Mental Health Services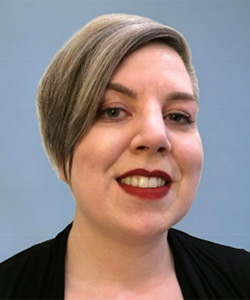 Jennifer Stivers, MA, LCADC, CCS
Director of Supportive Services for Veteran Families (SSVF)
jstivers@communityhope-nj.org
973-463-9600 Ext. 354
Licensed Clinical Alcohol & Drug Counselor
Certified Clinical Supervisor
Certificate in Executive Non Profit Leadership from Fairleigh Dickinson University 2015
Recipient of the NJ American Legion 2013 Homeless Veterans Outreach Award for outstanding activities toward eliminating homelessness among veterans
Recipient of the Society for Human Resources 2013 Pinnacle Award for providing information, guidance, and job-search support to transitioning homeless veterans
Co-created the first Stand Down for veterans in Morristown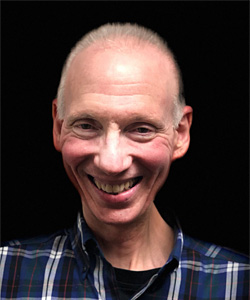 Robert Wick
Finance Director
rwick@communityhope-nj.org
973-463-9600 Ext. 304
B.S. Accounting, Fairleigh Dickinson University
M.B.A. Finance, Fairleigh Dickinson University
C.P.A., State of New Jersey (Inactive Status)
Certified Management Accountant (C.M.A.)
Six Sigma Green Belt
Board Member and Treasurer, Lighthouse Pregnancy Resource Center