The Healthcare Foundation of New Jersey Awards $80,486 grant to Community Hope
The Healthcare Foundation of New Jersey Awards Community Hope a $80,486 grant to improve the health outcomes of homeless veterans struggling with post­ traumatic stress and other mental illnesses at their 95-bed Hope for Veterans Transitional Housing Program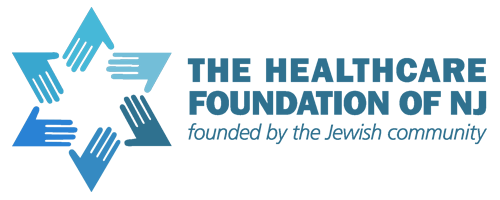 Community Hope received a grant from The Healthcare Foundation of New Jersey in the amount of $80,486, to enhance and improve the health outcomes of homeless veterans at their Hope for Veterans Transitional Housing Program located in Somerset County and serving veterans throughout New Jersey.
The Foundation's grant will support the "Veterans Mental Health Initiative" at the Hope for Veterans Program serving homeless veterans suffering from conditions such as post­ traumatic stress, depression, night terrors, addiction and chronic pain. The Initiative's aim is to improve veterans' recovery by providing early intervention with a licensed clinician to veterans entering the Hope Veterans Program, enabling them to establish trust and receive regular, onsite clinical treatment. Veterans in the program receive a range of other support services as well, including case management, employment training and transportation so that they can recover and develop the skills to ultimately move on to independent living and permanent housing.
"The Veterans Mental Health Initiative was launched as a pilot program two years ago with a small group of high-risk veterans at our Hope for Veterans Program", said Carmine V. Deo, Executive Director of Community Hope. "Based on its success, last year we rolled-out the Initiative to full-capacity so that all 95 veterans in our Program could reap the benefits and re-claim their mental and physical health". Deo reported that last year's outcomes showed improved recovery rates and positive outcomes for all veterans.
"As a result of the positive outcomes we experienced, we aim to sustain the Initiative so that all veterans can benefit", said Deo. "The Healthcare Foundation of New Jersey has been an essential partner to Community Hope in the past, helping us to make a significant impact on the veterans we save from homelessness and despair. This year's grant will make it possible to address the invisible wounds of war veterans often struggle to live with –the scars of their sacrifice for our country."
About The Healthcare Foundation of New Jersey
Established in 1996 with the proceeds of the sale of Newark Beth Israel Medical Center to the Saint Barnabas Healthcare System, The Healthcare Foundation of New Jersey is dedicated to reducing disparities in the provision of healthcare and serving the healthcare needs of vulnerable and under-served populations in greater Newark and in the Jewish community of Greater MetroWest NJ. To this end, more than $146 million in grants have been awarded by the Foundation in its 23-year history. Grants to Community Hope have been part of HFNJ's focus on addressing trauma and improving the mental health of our veterans.